Hanging Basket Stand - holds 3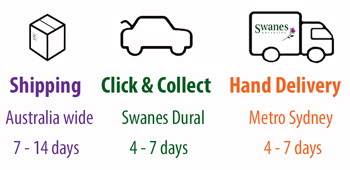 Perfect for all types of hanging baskets, this stand from Swane's Nurseries, is perfect for balconies, courtyards or for indoor use.
Holds 3 hanging baskets.
Made from powder coated steel to resist rusting, this sturdy stand is finished in a Hammertone dark grey colour.
Create a new dimension to your garden.
Easy to assemble. Dimensions: 85 x 75 x 170cm (3.5kg)
Comes flat packing in one box, weighing 5kg